Netflix forever changed how we watch movies and TV and for years it dominated without competition. Now other companies like Amazon are challenging the Netflix reign. They have recently upped their game with access to a wide variety of original series and major motion pictures through Amazon Prime. The original $99 a year service included free shipping as well as free streaming of video and audio. Now with Amazon video, users can stream all the series and movies they want at a cheaper price than Netflix. With this new deal Amazon sure seems to be chomping at Netflix's feet. So if you are interested in the amazon hype, check out these three original Amazon series.
Did you ever wonder what the world would look like if Nazi Germany had won World War 2? This idea comes to life in The Man in the High Castle. The east is the Greater Nazi Reich and the west, the Japanese Pacific States. Americans are suppressed and controlled but yet there is hope. Films depicting scenes of America winning the war float around and find their way into the hands of revolutionaries. These films are mind blowing because of course in the real world, the Allied Powers did win World War 2 but in this world, they did not. Everybody is trying to get their hands on the films as well as their creator, The Man in the High Castle. At the same time, conflicts boil to the surface within the inner workings of the German and Japanese powers. This show grabs a hold of you and never let's go. You won't be able to stop asking yourself, what if?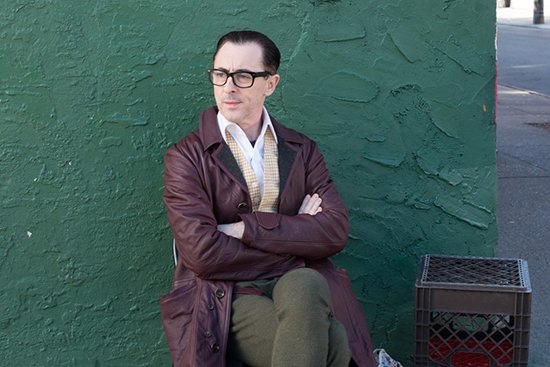 The New Yorker is America's most award winning magazine. They have now moved from print to picture in this new series which includes documentaries, short films, comedy, poetry, animation and cartoons. Each episode is chopped up into sections, giving you a little piece of everything. In its first episode, we begin inside the mind of an artist suffering from the "Truman Show Delusion". This condition is believing that your life is being recorded and broadcast as entertainment, just like the film, The Truman Show. Next, is a short film starring Paul Giamatti where he portrays a famous French author, Honore de Balzac, who consumed 50 cups of coffee a day. Paul hilariously narrates the artist's internal monologue during each cup of coffee. On cup #3 he says, "You know I love writing, but I also love drinking 50 cups of coffee a day." The episode ends with a short documentary on how 9-11 could have been easily stopped and pulls at the threads of the official story of the terrorist attack. The New Yorker Presents is a visual representation of their magazine. You will be informed and entertained simultaneously.
Transparent has received multiple awards including 2 Golden Globes and 5 Emmys. This show follows the life of a father who tells his family he has always identified as a woman. The father is played by Jeffrey Tambor, best known for his role in Arrested Development as George Bluth, Senior. Jill Soloway is the creator of Transparent and the child of a transgender parent. Although the series is a comedy, Jill Soloway hopes that the show will amplify important topics of transgender that are so prevalent in today's culture. The first two seasons are available on Amazon prime and the show has been renewed for a 3rd season.