The Spring 2016 fashion trends are anything but simple. Every piece is a statement and has details you can't miss. Basics you once wore have been restyled to a new fresh look. Stripes are bolder, bags are tinier, and shoes are bigger. See our full list of this season's must have's below.
BARE SHOULDERS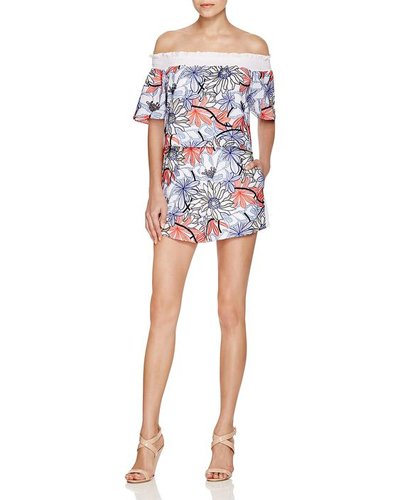 Off-the-shoulder romper // Parker $398
Let's just say this shoulder-showing neckline is not just a beach essential, it's a refined day-to-day essential. Wear long earrings with this piece and allow the attention to be drawn to your bare skin. Sexy much?
CULOTTES COME BACK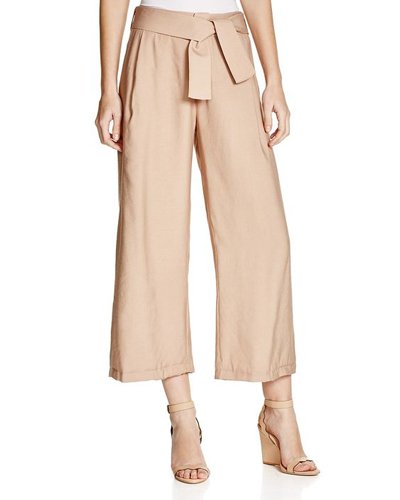 Culottes // Viktoria and Woods: $295
Put away the skinny jeans and get ready for a variety of new pant styles to choose from. Culottes are making a come back to alleviate your boring go to. They come in flowy skirt-like fabrics, trouser-like options, and colorful prints. Enjoy the new breezy fresh, hot weather look.
UNEXPECTED STRIPES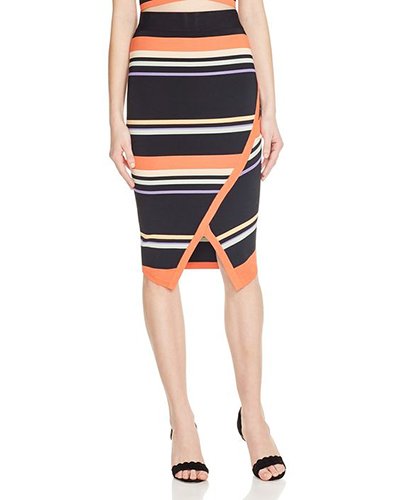 Stripe Skirt // Ted Baker: $195
Stripes are always a year round favorite and I love to see the new styles that come out to make this basic more interesting. This Ted Baker high waisted skirt has a bit of both trends, the high slit and the colorful stripe print. If you are feeling a like you need some color in your life, find this print in bright contrasting hues.
BOLD EARRINGS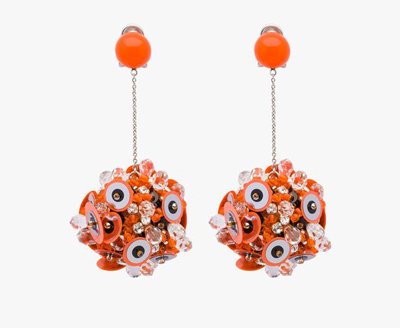 Statement Earrings // Prada: $515
Colorful, out-there earrings, oversized, and playful, these are exactly the must-have accessory of the season. The Prada drop earrings have sold out! Their extravagant boldness caught attention on the runway and their magazine advertisements. These are the 'it' earring for spring. Pull your hair up and let the earrings sparkle for themselves.
FRINGE ALL OVER
Fringe Skirt // Jonathan Simkhai: $495
Fringe has long been associated to the 'bohemian' style, but that has just changed. It has been transformed and redesigned to be a more sleek style feature. Fringe can be found in any fashion category from tops, to pendant necklaces, sandals, skirts, dresses, it's literally all over. The skirt by Jonathan Simkhai is a resort-like skirt but can be brunch date item too. Wear it with a blouse or casual tee, it's more versatile than you might think.
EXTRA PRINTS
Multi Print Dress // 3.1 Phillip Lim: $775.00
If you thought of combining prints and cannot quite figure out how to properly mix it up, designers have come up with a solution. This season you will find dresses with all your favorite prints in one dress. This sporty tank dress has your floral print and stripes together to create a easy-to-slip on option.
NOT SO CASUAL SANDALS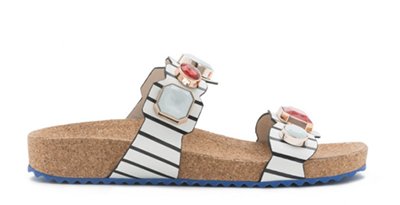 Slider Sandal // Sophia Webster: $375
Eccentric bejeweled sandals are a fancy pair of comfy shoes for your spring wardrobe. Nothing plain about these, although they look like the walking around beach kind of accessory, I recommend you see them as a fancy shoe. Pair them with the unexpected to pull-off a runway inspired combo.
TINY BAGS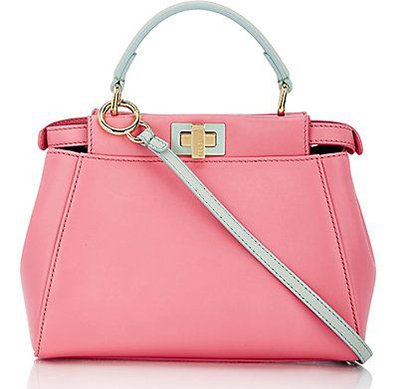 Mini Satchel // Fendi: $3,450
Tiny bags are taking over street style blogs. They come in all shapes from fringe bucket bags at Derek Lam to heart faux leather crossbody bags at Stella McCartney. This mini satchel pictured above by Fendi is a sophisticated shape in bright fun colors, perfect for pairing with any outfit.
DRAMATIC SLEEVES
Bell Sleeve Top // Nicholas $350
The oversized cuff comes in in form of a solid simple basic to an overly detailed frock. It really is an elegant and classy touch inspired by medieval times. This feminine powerful piece can be worn casually with a printed, wide ankle pant or transitioned to an important meeting with a sleek high waisted skirt.
PLATFORM MAKEOVER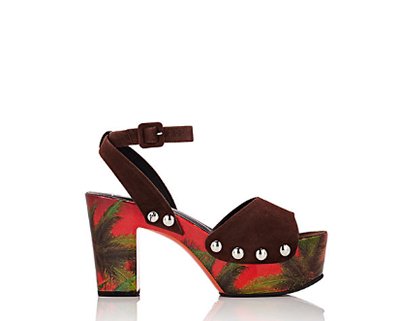 Platform Heel // Giuseppe Zanotti: $895
The laquered wood platform heel is the exclusive shoe made for the shoe lover. Don't try going for anything too dainty, this season get something big. The chunkier, the better! It's casual feel and tropical print will create a relaxed vibe to any outfit, but in the most stylish way.