If your life seems to be lacking some creativity lately, a trip to one of Seattle's amazing museums could be just the thing you need. Here are 10 incredible exhibits now available for viewing in the Seattle area.
Yayoi Kusama: Infinity Mirrors, June 30th - September 10th @ Seattle Art Museum
photo credit : Seattle Art Museum (pictured above)

Infinity Mirrors includes 5 Infinity Mirror Rooms, The Obliteration Room, where visitors can decorate the room's furnishings with multi-colored stickers, and other fascinating works all by the creative genius Yayoi Kusama. The gorgeous colors and lights that encompass this exhibit will make you wish you could stay forever. On site tickets are still available on a first come, first serve basis.
Electric Coffin: Future Machine, February 3rd - September 10th @ Bellevue Art Museum


photo credit: Emilie Smith
With the help of local artists and other creatives, Future Machine has continued to grow and change during their stay at Bellevue Art Museum. This multiple phase installation represents a fusion of the old and the new as well as the constant push towards an uncertain future. The final phase, Future, will be available for viewing August 24th. 
Summer Wheat: Full Circle, March 4th - September 17th @ Henry Art Gallery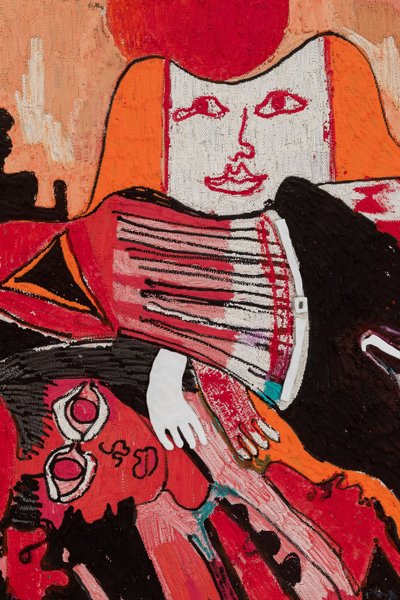 photo credit: Henry Art Gallery
Created by New York artist Summer Wheat, Full Circle focuses on three large scale paintings, Nightshade, Strawberry Sun and Valley of Life with Snake, that draw connections between humans and the cosmos as well as the real and the imaginary. These massive paintings are juxtaposed with intimate drawings and artist made jewelry that will make for a wondrous experience.
Daniel Minter: Carvings, April 8th - October 1st @ Northwest African American Museum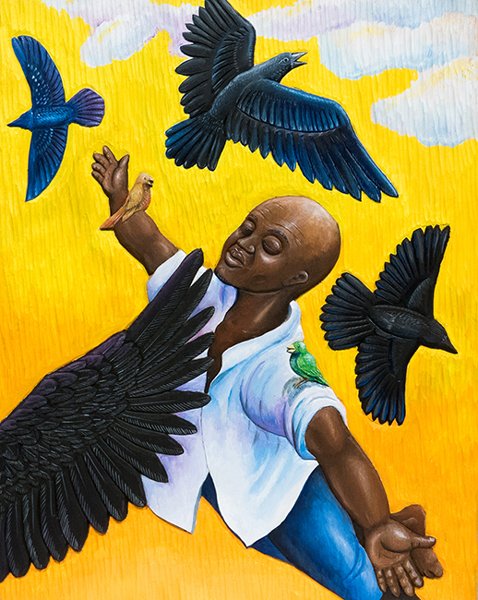 photo credit: Northwest African American Museum
Daniel Minter's Carvings embodies the rich and complex history of Black heritage in the American south. Stepping outside of traditional 3-D sculptures, each piece appears to be a painting until you notice the exquisite carvings that are amplified by the artist's beautiful brush strokes. The painted woodcarvings and linoleum block prints feature imagery from children's books illustrated by Minter.
ALIVE Flora, Light, and Water in the Seattle Landscape, June 3rd - September 10th @ Frye Art Museum


photo credit: JJ Coleman
This collection is part of an ongoing partnership between the Associated Recreational Council and Frye Art Museum and concentrates on Seattle's urban landscape through a digital camera's lens. All featured artists are local middle and high school students whose work beckons viewers to see the beauty in this city's mundane fabric. For more information please visit.
Fun. No Fun. Kraft Duntz featuring Dawn Cerny, March 4th - September 10th @ Henry Art Gallery


photo credit: Henry Art Gallery
Kraft Duntz teams up with artist Dawn Cerny to create this enormous exhibit that walks the line between sculpture and architecture. The title, Fun. No Fun, refers to not only the ups and downs that are linked to any creative project but also dealing with the difficulties of exhibit creation. Viewers may also draw connections to their own life with the series of staircases, walkways and raised platforms that offer plenty of potential but no concrete plan. 
Bowie by Mick Rock, July 1st – January 15th @ MoPOP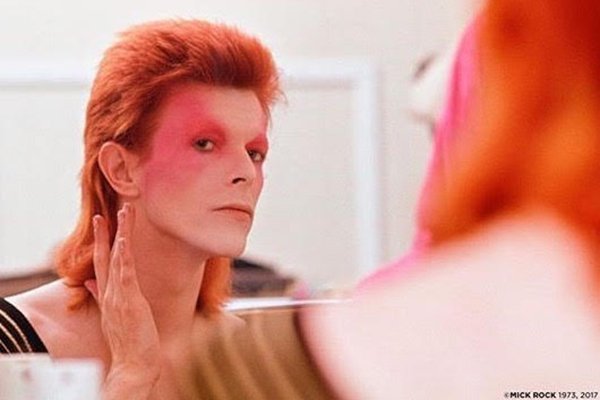 photo credit: Mick Rock 1972, 2017 l via MoPop
It has almost been two years since the passing of David Bowie. This exhibit features 65 photographs that celebrate the life and transformation of Ziggy Stardust. Diehard fans will get a glimpse of Bowie's life on stage, in dressing rooms as well as intimate moments between shows through the eyes of Mick Rock, Bowie's official photographer between 1972 and 1973.
 33' 18" @ Traver Gallery


 photo credit: Jeff Curtis
33' 18" is a continuation of artist John Kiley's love to destroy and deconstruct. These ten marvelous pieces were created by pouring molten glass onto thick blocks of optical glass that moments later exploded and were meticulously placed back together. This is Kiley's second series of experimental glass works and represents reconciling with loss and ruin. 
T. rex LIVE!, August 12th - February 18th @ Burke Museum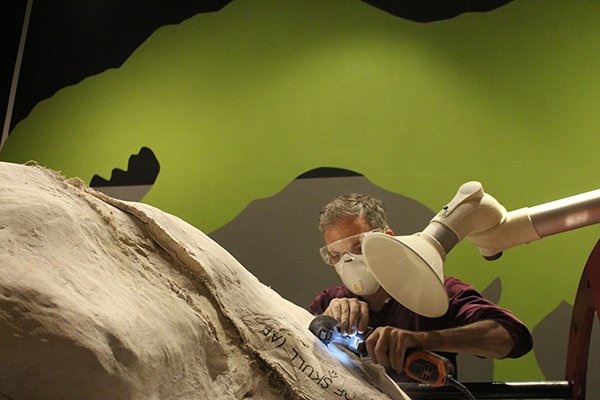 photo credit: Rachel Ormiston
Have you ever wanted to dig up dinosaur bones? T. rex LIVE, part of Burke's Testing, Testing 1-2-3 exhibit is the next best thing! Last summer, Burke Paleontologists discovered a Tyrannosaurus rex, including a massive 3,000lb skull. Viewers can watch paleontologists reveal more of this historic creature and marvel at the dinosaur's already uncovered jaw bone and ribs.
Seattle's Official Bad Art Museum of Bad Art, Indefinitely @ Café Racer


photo credit: Official Bad Art Museum of Bad Art
In a lovely little bar/restaurant called Café Racer is Seattle's Official Bad Art Museum of Bad Art or more simply put, the OBAMA. Here, you will find terrifying clowns, last supper Elvis, Mona Lisa Mickey Mouse and my favorite, a Jesus portrait made from Peeps. It is truly a gorgeous yet awful collection. Come for the bad art, stay for a drink and quality service from the friendly staff.