There are several fitness trends and fads out right now. We've come a long way from the Billy Blanks' Tae Bo VHS's we used to watch in our living rooms. Fitness has evolved into many different classes, meanings, and most importantly workouts. Finding the perfect workout class can be hard and expensive.
For example CrossFit may sound fitting, so you pay $200 to sign up only to find out that heavy lifting wasn't what you were looking for. So you go back to the drawing board and decide to sign up for a monthly Barre class your co-worker introduced you to. After about two weeks you realize that their scheduled classes don't align with your work and life schedule so you inevitably cancel. This process can be costly and time consuming. Why not bundle this experience and expense with your rent payment?
Many apartment community fitness centers are giving the traditional gym memberships a run for their money. Take Carriages at Fairwood Downs for example. Their state of the art fitness center offers cardio, free weights, and more. Their Fitness On Demand presents virtual fitness classes to residents that offer hundreds of exercise videos ranging from kickboxing and dance to yoga and cycling, which are updated monthly and made available in a variety of languages.
Gyms and at home workouts are a thing of the past. Take a look for yourself! Next time you're out looking for an apartment pay attention to the detail they put into their community fitness center. Here are seven things you should look for in your apartment's fitness center:
The Basics
Cardio Equipment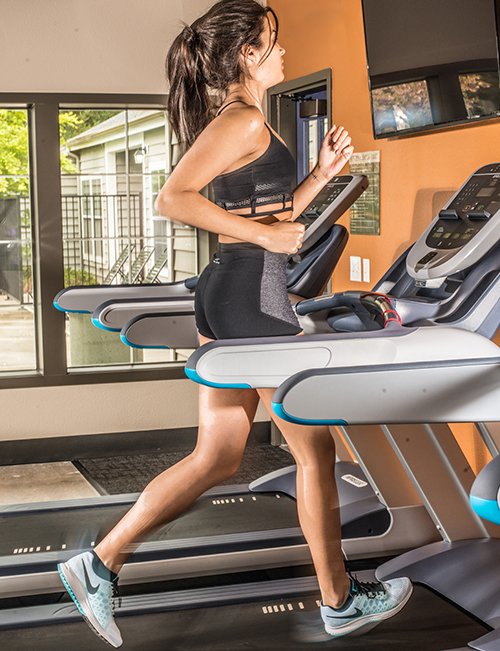 Regardless of your workout out preference, cardio should always be in the mix. While you're shopping for your next apartment pay attention to the amount of cardio equipment the community has. This will give you a good idea of how often these popular machines will be available.
Free Weights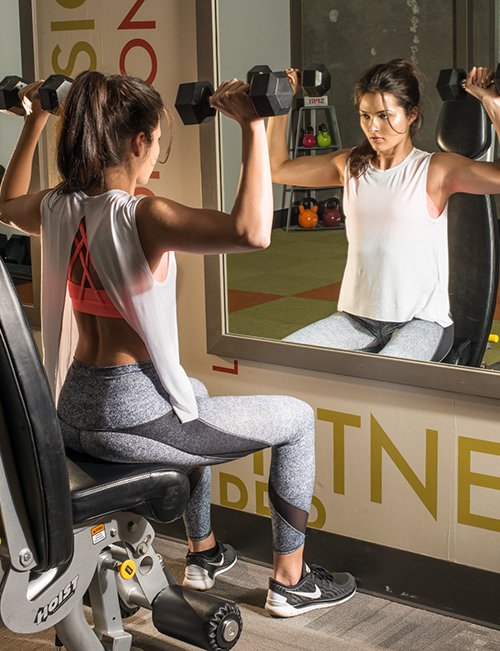 If strength and conditioning is your game be on the lookout for dumbbells. Most importantly keep an eye out for the weight variation and make sure they have proper amounts that push you to your limits.
Weight Machines
For those looking to tone up, machines are a great way to lift weights while under complete control. Make sure that your apartment community offers machines that touch all the major muscle groups. (Legs, Back, Arms, and Chest.)
Specialized Preferences
Kettlebells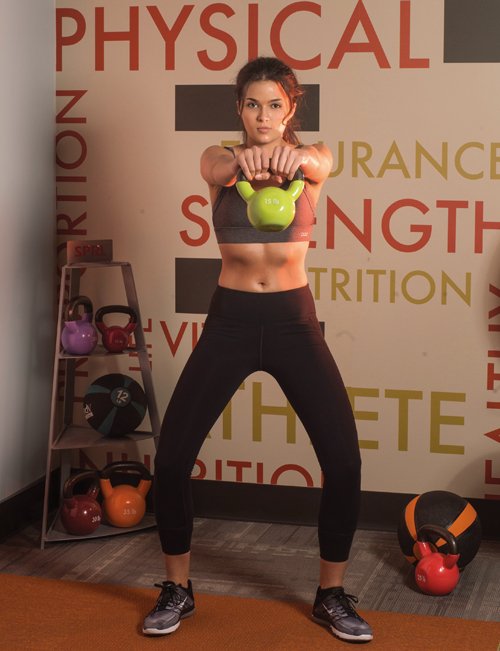 One of the biggest benefits of Kettlebells is that a majority of the exercises are essentially total body exercises. A fitness center that offers Kettlebells offers a specialized workout routine that attacks every muscle group.
T-Rex
This system leverages your own bodyweight as resistance. These specialty workouts provide a different outlook on day to day conditioning.
Connectivity
We all know that we cannot leave our home without our phone or iPod, but often leave them behind on accident. When shopping for an apartment take a look to see if TV's are viewable from the fitness center. Also check the cardio equipment to see if you can connect your personal device to them.
Sauna
Saunas are a luxury in most fitness centers, but they are out there. When touring your next apartment ask the leasing agent if they have a sauna. These spaces allow you a place to warm up before or after your workout. Adding a sauna trip into your workout routine greatly decreases the odds of pulling or straining a muscle.
Looking out for these basic and specialized tools in your next fitness center will allow you the opportunity to maximize your workout, save money, and experiment new workouts without commitment.