When you think of decorating with geometric designs you may have some flashbacks to 70s interiors, but geometric designs can be used for just about any style and room. Here's a few suggestions that we are loving this season.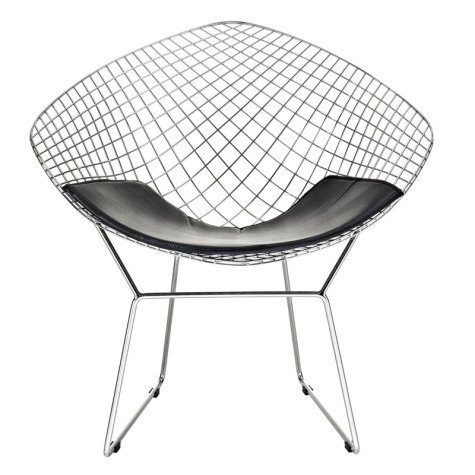 This modern classic lounge chair is the perfect example of a timeless piece that displays geometric designs in a classic way. Great for an office, living room or placed near a window in a bedroom.
WallSmart Hand Printed Lines Wallpaper
Adding a single wall of wallpaper to a room can really create an interesting focal point. Case in point this hand printed lines wallpaper. The interesting design makes it look like a one-of-a-kind art piece.
Of course you can always amp up the geometric intensity with wallpaper that is meant to catch your eye, like this one with a repetitive yet harmonious aesthetic.
As an alternative to adding tile to a wall, this trellised faux bamboo pattern that is full of shapes for a bathroom or large luxurious dressing room. The recurring design and wide array of colors available make it a versatile option for many different applications.
Nikita Geometric Iron Wall Mirror
Perhaps the easiest way to add some geometry and not have to do any work is to purchase one item to immediately add some dimensionality. Mirrors are often used to create more light or make a room seem bigger, but with the circle elements of this mirror you can easily add the geometry you love to any room.