Just in time for summer, the Finnish fashion brand, Marimekko, is collaborating with Target to bring us happy prints to add to our life this summer. Each print has a story and history to it dating back to the 1960s. Their designs are bold yet timeless and the company thrives on the importance of function and quality. You will find elaborate imprinted pieces you can use outdoors or indoors for your everyday life.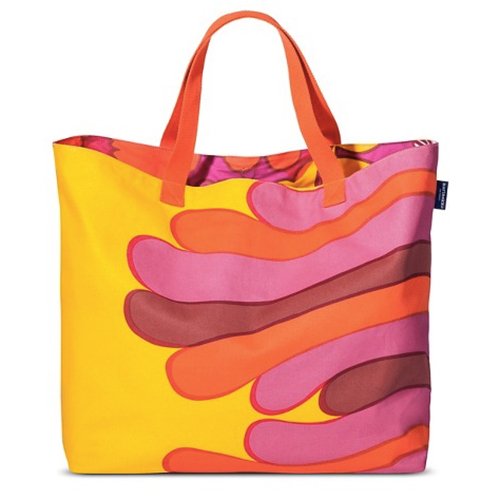 The trip to the beach will be much more colorful and full of life with this oversized bag. There are two interior pockets to zip-up and protect your small personal belongings and a magnetic closure on top to keep the bag together. You will feel like you are going on a special trip with this bright, eye catching tote.
You don't need guests to cater your meals with a special compartmentalized plate set. This bamboo base and lid are complemented by marketplace colorful prints. They are dishwasher safe and just the right size for your salad, main course, and soup.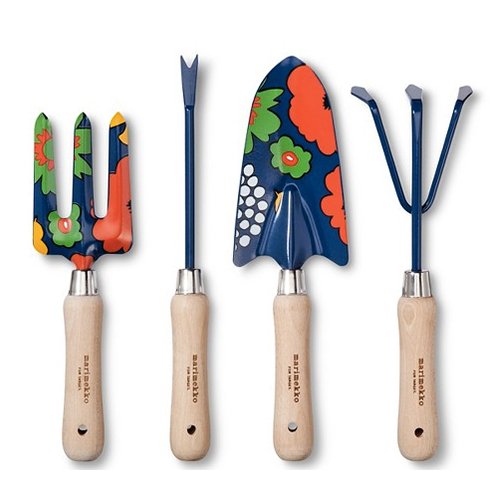 Have you been dreaming of starting your own little garden? Wait no more, now you have an excuse to start planning your backyard project. This 4-piece set includes a trowel, a cultivator, a rake and a weeder, the basics you need to get started.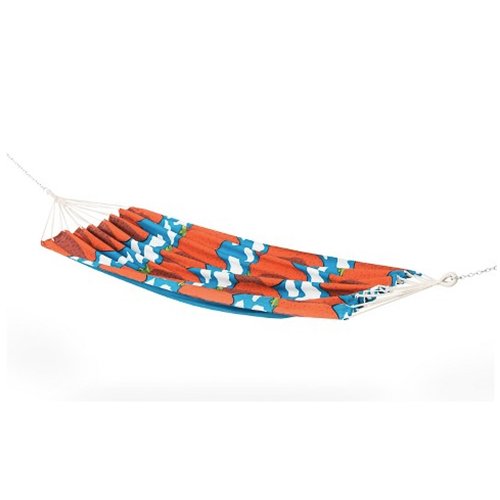 Find two trees or put up two strong hooks because it's time to relax with your favorite cocktail. Can't find a place to put this up? You can buy a stand separately and enjoy the comfort in any place. A quick story about this print, it was actually designed in 1964 and inspired by the ripples of a bucket lowered into a well.
Umbrella Kukkatori Print - $99.99
The stories you'll tell and the memories you'll create under the umbrella are priceless. Bold artwork on one side and a solid on the other, you'll look up and be reminded by the beauty of the designers. The sturdy umbrella is designed for your outdoor space or patio.