Although we are still feeling the cold winter weather, spring fashion is already trickling its way into our favorite online shopping stores. I found a mix of the best pieces to add to your wardrobe, everything from a casual weekend jersey pant to a statement, off the runway cardigan.

Slim-Fit Herringbone Trousers // Caruso // $265
This slim fit pant is a sophisticated and tailored alternative to a classic trouser cut. Caruso offers smart fashion inspired by Italian style menswear. The fit to these pants are very close to true sizing and their unfinished hem require tailoring on your end to get the perfect length. Lightweight enough for spring, warm enough for fall, the linen/cotton blend is soft and lays well. It's herringbone texture and navy color make it an easy-to-wear option for work. Pair this with a multitude of checker, solids, and plaid prints in your wardrobe.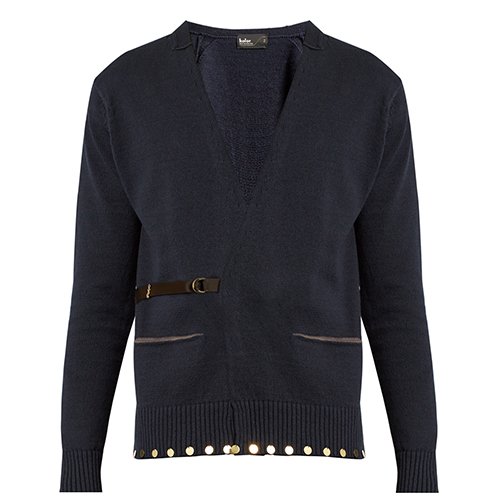 Belted Cotton Cardigan // Kolor // $765
Every detail from the fit to the hem make this cardigan a must-have statement item. This cotton knit will keep you warm but also looking like an off-the runway model in the most stylish way. Designer Junichi Abe creates clothing that can be interpreted by the wearer freely use their creative imagination. It can easily be worn with a tee for casual wear or can be elegant with a solid dark purple button down.

Jersey Track Pants // AMI // $125
Street style is trending incredibly and if you're going to be comfortable, do it in style with AMI's soft jersey track pants. These dark green pants are loosely cut and perfect for weekend wear. It can be slightly more dressed up with a nice fitted tee or worn with a solid hoodie for weekend wear.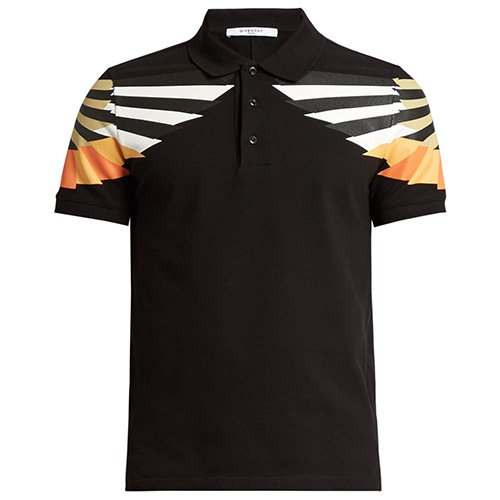 Cuban-Fit Wing Print Tee // Givenchy // $556
Forget tees with a logo, find one with a nice print. This is very summer inspired and perfect for the upcoming season change. It'll be great for outdoor parties, picnics, and BBQs but also a vacation staple. The print makes a great conversation piece, it was inspired by Egyptian prints and history.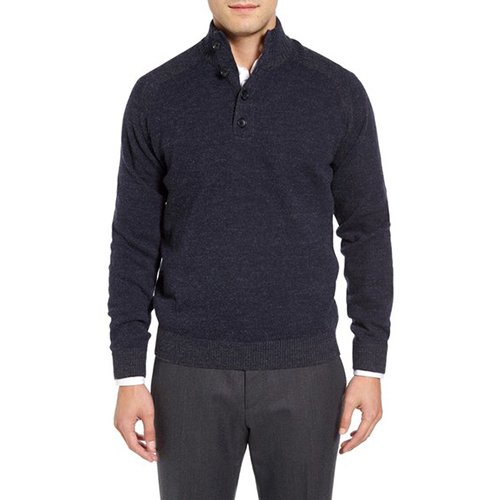 Plaited Mockneck Sweater // Toscano // $135
This slim fit mockneck sweater is a sophisticated finish to a layered look. Its neutral gray and navy hues match well with many winter colors. Looks great paired with a tee or a button down and is versatile enough to wear for your day to day activities. Although it's made of lambswool, it's machine washable and easy to care for, no need for another dry clean only item.

Cotton and Linen Scarf // Scotch and Soda // $45
It's the perfect scarf, it's not too bulky or too big and it has just the right weight. A scarf can be worn with a long sleeve cotton tee as an accent piece or it can be used to keep warm with a jacket. The fringe hem and the neutrals with a hint of blue make this easy to wear year round.