It's time to celebrate the love in your life on February 14th. Our list includes gift ideas for him and for her, scroll down the article and find his or her personality and check out the best option for that special person in your life. Use this guide to find the perfect gift and don't wait too long when you find it because the items below are selling out fast.
FOR HER
The Classic

Elegant Cushion Drop Earrings // Bobby Shandra $120
These classic style earrings sparkle at every moment and can compliment outfits for day and evening wear. Besides being very stylish and beautiful, designer Bobby Schandra creates pieces with precision and offers a variety of timeless designs to choose from. The drop earrings are very feminine and you'll love the way they look on her. If she prefers a stud style, you can find very similar cuts on the website to choose from too.
The One

Beauty and the Beast swivel Top Ring Box // SwitzersSweets $185
Create a magical moment that only happens in your childhood fairytales. Ask her to be yours this Valentine's Day in the most memorable way, with the Beauty and the Beast swivel top ring box. Not only will she have a rose that will last a lifetime, she'll remember the romantic gesture every time she sees it. Each one is custom made with a hand sewn rose set beneath a glass blown dome and your choice of the base finish. Don't wait to order one!
The Social Butterfly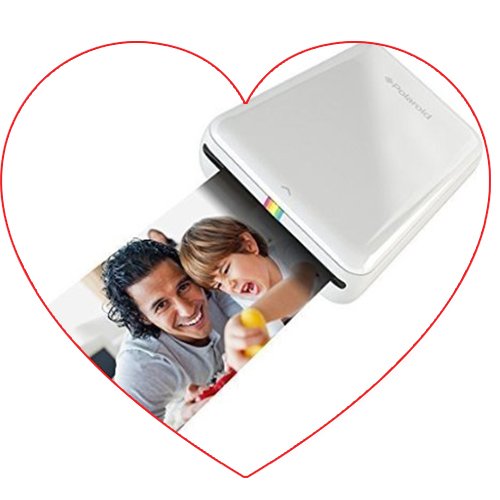 Polaroid ZIP Mobile Printer // Amazon $129.95
If your lady loves capturing every moment this will be a fun Valentine's Day surprise for her. As she takes photos throughout the day she can instantly print and share them with everyone. Now she'll collect her memories in print again. Photos are 2x3 and the camera connects with your mobile device and doesn't require any ink cartridges. Easy and fast!
The Sexy Lover

Luciana Bra Set // Frederick's of Hollywood $39.59
Frederick's of Hollywood has lingerie for the sexy lady in your life. After answering three questions on the home page, they'll guide you to the gift to fit her naughty or nice self. This bra set is a sophisticated seduction set that is on trend and the right color for the month of love. She can wear this under her clothes during the day and surprise you as she takes off her pieces one by one on a special night.
---
FOR HIM
The Stylish One

Piranha Briefcase // Ted Baker London $185
This stylish yet very masculine briefcase by Ted Baker London, will fit your man's life. Its sleek and professional design will bring his casual look a step up in his work environment. The light charcoal and blue colors will easily matches every outfit and the tough tech canvas will withstand the everyday wear and tear of his busy life.
The Musician

'I Pick You' Guitar Pick // CandTCustomLures $23
This little pick will have tremendous value. Your man can use it when he plays his guitar, then slip it into his wallet and have it with him throughout the day. It's small but the meaning is so much more. Each one is handmade and every Choose from nickel, brass, copper, and bronze and each is hammered into the metal by hand. There are instructions if you want to add your own message or stamp too.
The Outdoor Man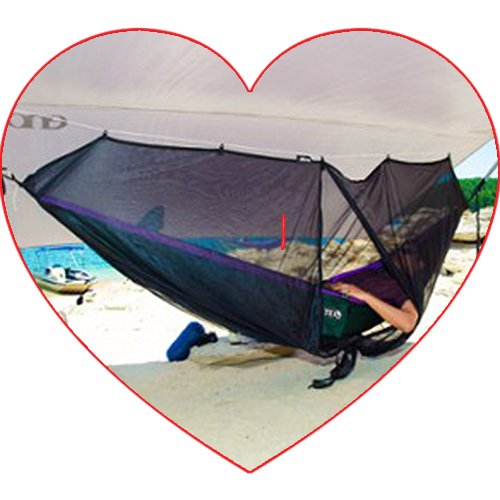 ENO Onelink DoubleNest Hammock // REI $219.95
This hammock will pack up into a compact, easy to carry size as big as a grapefruit. It even comes with all the right travel accessories to give him uninterrupted relaxation time. To protect him from the sunshine or rain, there's a rain tarp to connect right above the hammock onto the trees and floor. Keep bugs away during summer and tropical climates with the Guardian bug net that wraps around the hammock. Did I mention it's a Doublenest, you both will fit in this hammock together and will hold up to 400 lbs.
The Beer Lover

Beer Jelly Set of 4 // Uncommon Goods $30
Toast with beer, the ultimate way to wake up and treat your man with a side of his favorite boozy flavor. The reviews are all pretty much a 5 star treat, which makes it a sure favorite for the man in your life. The best way to win a guy's heart is through his stomach right? These come in in a set of four including Black IPA, Oatmeal Stout, Porter, and India Pale Ale. If he wants to eat with cheese, use it as a pork glaze, or mix it in a cocktail, it can be done.