For the ones who love to cook with the latest gadgets or the inspiring chefs that need a little help, these kitchen gadgets in our 2017 Gift Guide make a great gift that you can afford on any budget.
On a Tight Budget: Gifts under $20

If you've ever had that fiery-devil-oil-residue on your hands from a jalapeño, this product is for you. The curved design and sharp inner teeth easily removes the seeds and core to minimize skin contact, leaving you with empty shells perfect for stuffing all sorts of cheesy goodness inside.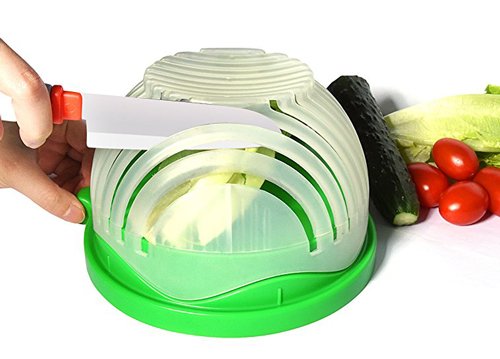 Simply add your ingredients to the salad bowl, rinse, and slice away using the guided knife grooves for easy cuts without any mess or frustration. It also has two rotation wings so you can turn the bowls to cross chop all your fixings.

Use this gadget with cold butter, cheese, honey, or jam to get easy-to-spread yumminess on your favorite biscuit. This product uses a rechargeable lithium battery that can last up to two weeks with regular use, and heats up quickly to save time and effort.
A Limited Budget: Gifts between $21 - $40

No need to buy a Keurig – just grab this coffee press for a quick cup of joe. It's a super easy to use, portable, non-electric solution that gives you great coffee in a couple minutes. Boil the water and add it to the press, then push down to serve up some caffeine goodness. You can also use refillable K-cups if you want to use your own coffee.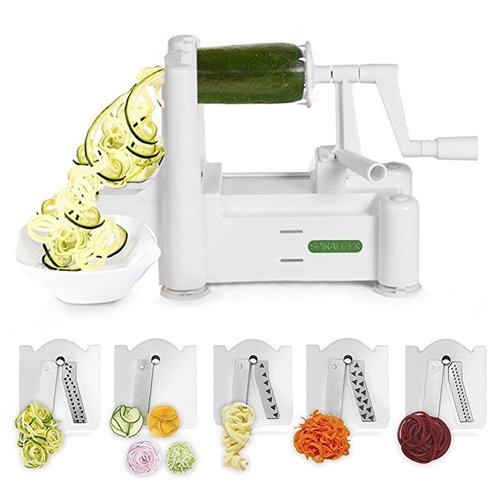 Whether you want curly fries or healthy zucchini noodles, this Spiralizer does it all. This Amazon #1 best seller has made appearances on Ellen and the Food Network – so it has to be pretty darn good. High quality, durable blades plus a lifetime warranty make it a perfect for gift for anyone; especially for health conscious giftees too.

Keep an eye on your food from the comfort of your couch with this Lumsing cooking thermometer. The device has a long cord allowing you to keep the temperature probe inside the meat while cooking on the grill or in the oven, eliminating any guesswork. It also has an app that will let you know the real-time temperature and alert you when it's time to take the meat off the heat.
A Moderate Budget: Gift between $41 - $60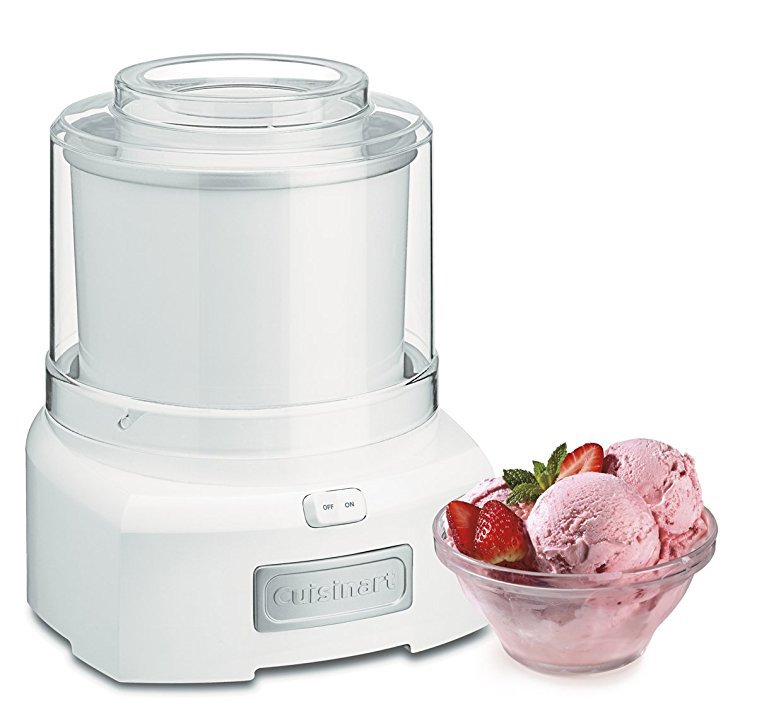 Homemade ice cream in less than 20 minutes? Yes, please! Whether you like a creamy and rich dessert, or a tart and refreshing one, this machine takes fresh ingredients, mixes and aerates them in freezer bowl, and creates up to 1.5 quarts of a delicious, frozen treat to enjoy.

This easy to use, easy to clean baker comes with three different baking plates to make donuts, cake pops, or muffins faster than conventional ovens. It also comes with a recipe book that also includes savory options to make in the device like hush puppies, meatballs, or bacon cheddar biscuit bites.

Calling all vino lovers! This wine gadget allows you to aerate and oxidize without the wait of a normal decanter. The wine is drawn up through a suction system with provides 1.2 oz of aerate wine every 2 seconds to enhance the flavor a bolder and more aromatic taste.
An Open Budget: Gifts $60 and up

Tis the season of overeating, but this smart fork helps you stay on track with your dieting goals. It pairs with your phone vibrates if you're eating too fast and tells you the number of mouthfuls you've had, allowing you to better measure and analyze your eating habits and food intake.

Your gourmet chef dreams can come true with the help of this product. It's basically an immersion circulator that heats water in a large pot, cooking your food in a bag or jar by slowly warming it to an exact temperature. It cooks meats, fish, veggies – whatever you want – evenly without the fear of overcooking, giving you perfect results every single time. This device also has Bluetooth so you can control it from your phone.

This airfryer is Gordon Ramsay approved. Well, it should be since helped design it. This device claims to fry things with up to 75% less fat, so all you fried chicken lovers out there, rejoice! This doesn't just fry though – it also bakes, grills, and roasts food using a tablespoon of oil or less. Added bonus: it's dishwasher safe.